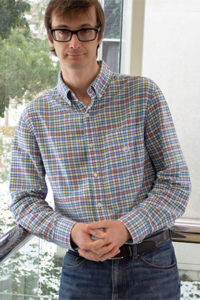 Igor Voytsekhivskyy, CPA, CIA, Chief Financial Officer
Igor serves as Chief Financial Officer for Michigan Health Information Network Shared Services (MiHIN) where he leads finance, human resources and payroll. In this role, Igor is responsible for financial reporting, budgeting and forecasting, cash flow and cost management, internal controls, policies and procedures, and information systems. He is also involved in product/service pricing and related decision-making as well as analysis and direction of company performance.
Igor is a results-driven financial professional and an active certified public accountant with broad experience in financial management, internal controls and Sarbanes Oxley, financial information presentations, written reports, technical accounting (GAAP), and analytical approaches to problem-solving
Prior to MiHIN, Igor served audit clients with a national accounting firm. His clients were comprised of private equity companies in retail, manufacturing and service industries with sales from $50 – $300 million. Igor has also worked with Big Four accounting firms where his clients ranged from private (up to $700 million) to public (up to $2 billion) companies, serving as auditor.
Igor is a Certified Public Accountant and holds a Masters of Accountancy in Financial Accounting from the University of Mississippi.