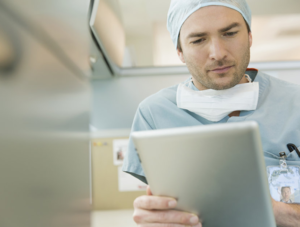 This use case is to enable the participation in a standard, statewide means by which advance directives are stored, located, and retrieved when needed.
Sometimes patients are unable to speak for themselves, such as being in a coma or on life support. Many people leave written directions in advance regarding their wishes in such a situation and if a major healthcare decision is needed. These written instructions are called "Advance Directives."
Advance Directives are legal documents which express a patient's instructions for healthcare providers to make certain decisions if the patient is unable to do so. Patients may wish to direct their care team in advance not to provide certain types of potentially life-saving, yet potentially drastic and costly medical treatments based on an individual's values and/or beliefs. Some examples of Advance Directives include:
A living will
A durable power of attorney
Organ donor wishes
Patient advocate designations
"Do Not Intubate" and "Do Not Resuscitate" instructions
Documents for this use case are shown below. For any questions regarding these documents, please contact us.
Use Case Summary:
MiHIN UCS Exchange Advance Directives

The "Persona" Story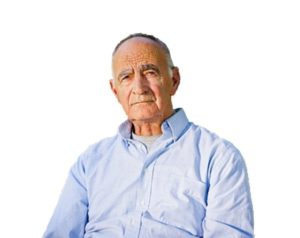 Jerry Goodwall, a 79-year-old recently hospitalized veteran, has a variety of complex conditions that increase his risk of fatality or re-hospitalization. They include heart disease, osteoarthritis and even a recent stroke resulting in partial paralysis. Jerry recently transferred from an extensive physical rehabilitation facility into a skilled nursing facility (SNF). His recent near-death experience and loss in core motor and linguistic functions together have motivated him to complete Advance Directives.
Jerry always took pride in his self-sufficiency, but now that he has to rely on others for assistance in daily living and has a hard time quickly communicating his wishes, he was determined to have something on file that guarantee his requests will be met. During his initial visit with his new primary care physician (employed through the SNF) he discussed his desires regarding potential emergency medical care and completed an Advance Directives. As a dual-eligible beneficiary his Advance Directives was uploaded to MyHealthPortal and the Peace of Mind Registry.
Two months later, Jerry was rushed to the emergency room with a 105-degree fever and acute respiratory distress. ER doctors believed he had contracted a severe case of aspiration pneumonia and would require immediate medical care to reduce a risk of fatality. While Jerry's condition prevented him from communicating his wishes regarding medical care, his Advance Directives was stored at the Peace of Mind Registry. Because the hospital was connected to the Statewide Consumer Directory through a Trusted Data Sharing Organization, the emergency room physicians were able to send a query to Peace of Mind and retrieve Jerry's Advance Directives, and then provide the level of care appropriate to Jerry's established wishes.