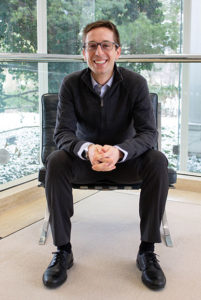 Drew Murray, Senior Community Engagement Director
Drew Murray is MiHIN's Senior Community Engagement Director. His primary focus is to understand community expectations for hub-and-spoke information sharing and align them with MiHIN's mission to help achieve the Quadruple Aim through health information exchange.
The community engagement team is committed to serving our stakeholders through a customer success model involving outreach, contracting, onboarding, and tailored training. We improve care, cost, quality, and provider experience through deliberative dialogue with our stakeholders and an emphasis on helping all stakeholders meet a minimum level of sharing capacity.
Drew's previous professional experiences include grant-writing and association management in health care nonprofits focused on workforce development. Drew received M.A. and M.P.P. degrees from the University of Michigan and is ready to help you connect to our statewide network.