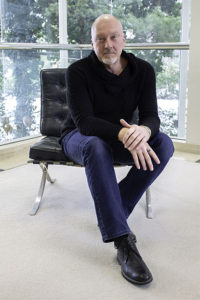 Marty Woodruff, Chief Operating Officer
Marty brings more than 30 years of knowledge and expertise to MiHIN, serving as its Chief Operating Officer.
In this role, Marty fully oversees the company's day-to-day operations to ensure MiHIN continues to act as a leader in the health information exchange industry. Marty also serves as one of the prominent voices for health information exchange in Michigan and nationally, speaking to healthcare organizations and leaders to encourage more and better sharing of patient information.
Marty began his career at MiHIN as Director of Production and Operations, overseeing its data-sharing uses cases and services from development to implementation, making sure the company's shared services remained fully operational and available. Marty also supervised onboarding for organizations wishing to participate in the statewide health information network. He drove statewide compliance efforts to ensure messages passing through the network are usable, actionable, and conform with standards.
Before joining the MiHIN team, Marty worked as Director of Clinical and Business Operations for Great Lakes Health Information Exchange. In that role, he led the integration of new healthcare delivery and business systems. In addition to his time at Great Lakes Health Information Exchange, Woodruff also served as a Practice Manager at Allegiance Health.
Marty attended Eastern Michigan University where he earned his Bachelor of Science in Technical Writing and holds an MBA from Spring Arbor University.