In today's healthcare environment there is a critical shortage of good test data. This shortage is so severe that organizations create their own test data or worse, test with live data – someone's protected health information – creating security and privacy risks.
Testing with real health data is, of course, very dangerous. Therefore, there is a significant need for realistic patient data that does not pose any risks of disclosure and can be safely used for system testing, interoperability testing, and other purposes.
To fill this need in healthcare, MiHIN created the Patient Generator, or PatientGen.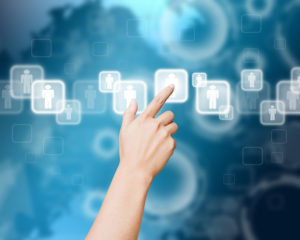 PatientGen is a FHIR-compatible test data generator that produces "fake people" who have realistic patient histories with clinically relevant patient encounters. Access to synthetic test data that looks like but is not really protected health information helps accelerate the transformation of healthcare to quality-based delivery and payment. And with PatientGen, MiHIN is at the forefront of this work.
How PatientGen Works
1. Randomly generates simulated patients, or "SimPatients," for developing and testing healthcare and health information software and services
2. Produces realistic case histories using real U.S. population statistics:
Patient demographics
Incidence and prevalence of health states (disease and recovery, risk factors, diet, etc.)
Mortality
3. SimPatients progress through health states via encounters, interventions, and procedures
4. This progress generates a wide variety of safe test data for use cases ranging from:
Transitions of care (admission-discharge-transfers, medication reconciliations)
Clinical Quality Measures (QRDA files)
Public health reporting (e.g. immunizations, syndromic surveillance, reportable labs, cancer/birth defect/death notifications)
5. PatientGen can be easily configured to vary population sizes, demographics, and condition prevalence
MiHIN's SimPatients
PatientGen has created thousands of SimPatients. These SimPatients are highly configurable, including such detailed data points as name, address, gender, race, religion, PCP, practice, specialist, etc. PatientGen also breaks down different risk factors from diet, exercise, alcohol, smoking, drug use and promiscuity.
This material is all created from a unique random process, and any similarities to real individuals or organizations will be purely coincidental.
To begin the process of requesting data from PatientGen, please visit the Patient Generator Test Data Request Form.
Contact help@mihin.org to find out more about MiHIN's PatientGen service.