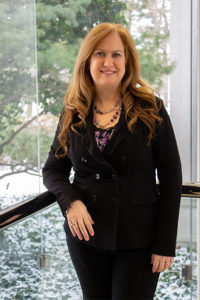 Shelley Mannino, Vice President of Operations
Shelley Mannino is the Vice President of Operations at the Michigan Health Information Network Shared Services (MiHIN) overseeing all operational delivery teams. Maintaining over 20 years of experience in the Information Technology industry, she continues to provide a broad range of skills including IT project management, IT service management disciplines, application development, quality assurance, customer service, leadership and training, and help desk and call center operations.
During her time with MiHIN, Mrs. Mannino established the Program Office and the Project Management Team. Thus, creating the structure and setting the standards for how MiHIN, and its subsidiary Velatura, manage projects, from initial idea to mature production.
Mrs. Mannino is also part of the Velatura team, leading projects in New Jersey and Oregon, while continuing to ensure the ongoing success of MiHIN in Michigan. More information about Velatura and its services can be found online at https://velatura.org/.
Prior to MiHIN she served as Assistant Director of Business Services at a vocational rehabilitation nonprofit helping persons with disabilities or other barriers find employment. In this position, she managed all Defense Logistics Agency (DLA) call center and help desk contracts within the Business Services department and founded and managed the Veterans Services Group, whose mission is to create a supportive work environment for qualified veterans by enabling their successful acclimation to the civilian workforce through fellow veteran mentoring, advocacy, and support.
Mrs. Mannino previously worked for Hewlett Packard as an IT Services Consultant, establishing and managing multiple service request management systems, people, processes and capabilities for the account startup of a global pharmaceutical manufacturing client impacting tens of thousands of end users.
Mrs. Mannino earned a Bachelor of Science from Michigan State University and is Information Technology Infrastructure Library Foundation certified.