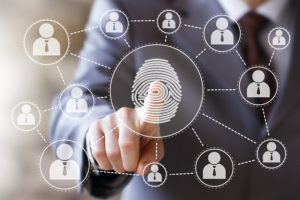 This use case scenario enables providers participating in SIM to conveniently report required clinical quality information for evaluation and incentive distribution by the State. Senders will receive timely and specific feedback which can be used to improve quality information submissions and potentially to improve provider scoring which could result in incentive compensation.
The State of Michigan is embarking on an endeavor to help re-define the healthcare delivery paradigm for Michigan Medicaid recipients following national trends and requirements. The State Innovation Models (SIM) project is an Office of the National Coordinator (ONC) and Centers for Medicare and Medicaid Services (CMS) funded project to pull together State resources, healthcare stakeholders and partner organizations to facilitate higher efficiency, improved quality and safer healthcare delivery. SIM supports value-based purchasing and increasingly successful healthcare delivery mechanisms.
The Michigan Health Information Network Shared Services (MiHIN) has been engaged in this project to leverage the widespread interoperability network it has established in the State of Michigan, along with multiple tools and capabilities, to support the goals of this large undertaking. The State of Michigan State Innovation Models (SIM) program focuses on value-based payment including quality-driven incentive payments. Having a robust and efficient quality data pipeline is essential for accurate and fair evaluation of provider performance and subsequent incentive distribution.
The State's SIM team has elected to take advantage of the existing MiHIN legal infrastructure and data transport network currently supporting Michigan's Physician-Payer Quality Collaborative as well as the data aggregation and measure calculation framework supporting the Michigan Primary Care Transformation (MiPCT).
The "SIM Data Aggregator" use case scenario is under the Quality Measure Information use case.
At this time, documents for this scenario are available upon request.
The "Persona" Story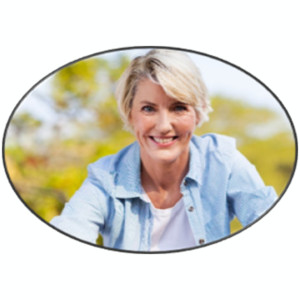 Regina Klausen is a quality data analyst with the Mayberry Medical Group. Each day presents a new set of challenges and potential solutions in terms of physician quality metrics. On a typical day, Regina may receive numerous electronic reports and data extracts from the various practices and providers throughout Mayberry, which includes patient electronic health record information.
Regina serves as the "middle woman" between physicians who need to send their patient information for quality evaluation and the health plan or other organization that calculates quality measures. The data elements that providers are required to send sometimes require Regina to juggle multiple data sources that she must consolidate manually.
Once a month, Regina must aggregate all data within her repository, compile it into the required format specifications, to the various health plans. Regina then has to wait for a feedback and error report. If errors are present, Regina must correct the data and resend to the health plan.
Regina's workload becomes nearly unmanageable when she is required to sort and categorize the various quality data prior to sending them out. Lab results, x-rays, and immunizations are just a few of the categories of information that Regina must group into a single file report. Each health plan requires the data to be arranged into its own specific format
Regina is greatly relieved to discover a new solution in which all the patient information measures from Mayberry's practices and physicians are sorted according to quality category prior to sending to the repository using a single standard format for all payers. When patient information reports are sent to Regina, the data is pre-sorted by category into one single report instead of the multiple reports that Regina handles daily. This repository report is then sent over to MiHIN in a single feed, rather than in the format of multiple quality points. Every time Regina has used this new system, she feels relieved.
Thanks to the SIM Data Aggregator use case scenario, Regina can now focus less on paperwork and more on assisting Mayberry's providers in achieving the ever-increasing high standards of payer incentive programs.