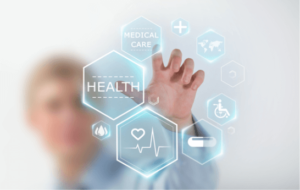 MiHIN has developed several simulators to aid organizations when onboarding to the health information network (HIN) and when developing and testing new use cases.
The first simulator can imitate the behaviors of certain participants in the statewide network such as health systems, hospitals or Health Information Exchanges (HIEs). These participants are near the "edge" of the statewide network, so this first simulator is called "EdgeSim."
EdgeSim can send and receive HL7 messages using the statewide network, which messages can also be exchanged with another network participant such as the Michigan Department of Health and Human Services. This allows full end-to-end testing of data flow, loads, message validation, and much more when only one edge participant is ready for a use case or is still in development/testing. Simple, yet powerful, EdgeSim allows MiHIN and other bellwether participants to full develop and test new use cases and be fully ready when real edge participants are ready to onboard.
For testing simulated data sharing use cases with federal agencies such as the Social Security Administration (SSA) and the Department of Veterans Affairs (VA), MiHIN developed its Federal simulator, or "FedSim."
FedSim can send and receive test data in the formats used by SSA and the VA, and can behave just like those federal organizations for sending and receiving electronic health information. In this way, MiHIN can conduct extensive testing with any real health system or hospital wanting to onboard for sharing data with the SSA, VA, or both, to help the health system perfect their data formats before going live with a federal agency using MiHIN's eHealth Exchange node.
EdgeSim and FedSim represent powerful testing tools to help streamline development, testing, and onboarding for important data sharing use cases. They are each based on industry standards and can be used by organizations in any state.
How MiHIN's Testing Simulators Work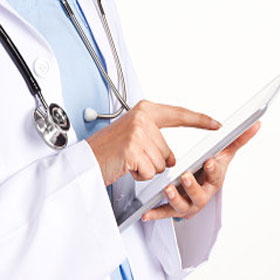 MiHIN's testing simulators allow organizations to "pre-test" their systems and connectivity prior to full onboarding with the health information network. This is done by either:
* Mimicking the HL7 messaging behavior of a health information exchange or an electronic health record
* Sending and receiving Continuity of Care Documents (CCDs) or Consolidated Clinical Document Architecture (C-CDA) messages
* Emulating the communication protocols of federal agencies such as Veterans Affairs, the Social Security Administration, or the Centers for Medicare and Medicaid Services
EdgeSim can also generate realistic CCDs or C-CDAs and send them in response to requests received through MiHIN. Therefore, EdgeSim can pretend to be an HIE/regional health information organization or an actual provider electronic health record system. EdgeSim is designed so to run in an unlimited number of multiple instances to perform additional types of testing such as load, balance, unit, regression testing, and accurate routing.
How to Learn More
For more information on MiHIN's simulators and what it can do for your healthcare organization or office, please contact the help desk here.