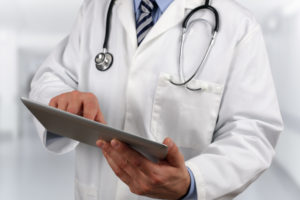 This use case scenario enables healthcare providers to send and validate clinical quality measures electronically for Medicaid Promoting Interoperability attestation. It also enables State Medicaid to receive electronic clinical quality measures sent by Medicaid providers. Finally, this use case enables senders, receivers, and other concerned parties (such as Medicaid) to access and view eCQMs across their provider spectrum.
Clinical quality measures (CQMs) are measures of healthcare quality generated in a clinical setting by using information such as lab results, vital signs, symptoms, x-rays, etc. CQMs, when properly utilized, can help transform healthcare delivery to improve care for patients and help transform healthcare payment to be quality-based instead of volume-based.
Electronic clinical quality measures, called eCQMs, are clinical quality measures that are electronically captured or calculated locally in a clinical setting. For example, in a clinic's electronic health record (EHR) system, and then potentially transported electronically and securely to a centralized repository for analysis and comparison with other clinics.
Reporting certain CQMs is a requirement for Promoting Interoperability for both Medicaid and Medicare EHR incentive programs.
The following document(s) are available for this scenario:
State Medicaid Use Case Summary
MiHIN Use Case Exhibit – Quality Measure Information
The "Persona" Story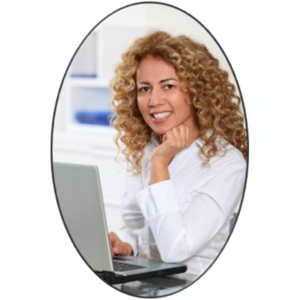 Janet Torres is the practice manager for a mid-sized private medical office in Western Michigan. Janet loves her job because she plays a critical role in making the practice run smoothly, and she feels fulfilled when she can ensure everything is in order for her doctors.
One area causing Janet considerable frustration is following the quality measure reporting requirements. Their office is hoping that by following best practices, they will be eligible for incentives offered by different insurance companies. The problem is there are so many different quality standards to follow and overlapping reports for the various programs that rate quality of care. Janet finds the entire process complicated, confusing, and burdensome. Adding to her annoyance, sometimes she doesn't hear back on a report until months after the original submission, impacting their chances for making a timely change.
When Janet heard about the scenarios included in the Quality Measure Information use case, she quickly enrolled to participate. Thanks to this scenario, Janet can more easily report on quality measures related to Medicaid Promoting Interoperability attestation.
Janet also appreciates that the new automation allows her to easily send quality measures to health insurance organizations. Feedback from the measures is now more quickly available through dashboards which allow Janet to see which areas of care need improvement for patients. She is informed on how to increase adherence to national standards in ways that would benefit their entire patient population.
Janet can easily report a quality measure just once each time it is required, and send that quality measure to any reporting program requiring that measure. The duplicative reporting that was once a burden on her practice is eliminated because copies will automatically route to all appropriate quality programs and insurance companies. Janet could not be more pleased.