[mkdf_section_title title="What is the Statewide Consumer Directory?" title_color="" title_text_transform="" title_text_align="center" margin_bottom="" title_size="medium"]
MiHIN connects providers, payers and healthcare stakeholders across the state of Michigan. Now, patients are also part of the network.
Michigan's Statewide Consumer Directory is a centralized tool that gives patients visibility and control over how their healthcare information is exchanged. The directory connects easily to mobile apps, patient portals and personal health records that patients already use, giving fast access to valuable features available only through the Statewide Consumer Directory
Your health information belongs to you
You don't want to track down your health information when you're sick. You want to focus on feeling better, and you want your doctors to already have the information they need to help you.
Don't wait to manage your health information. Choose where you want your information to go and add healthcare providers of your choice to receive real-time updates about your healthcare. All you need is a mobile phone app or web portal that connects to the Statewide Consumer Directory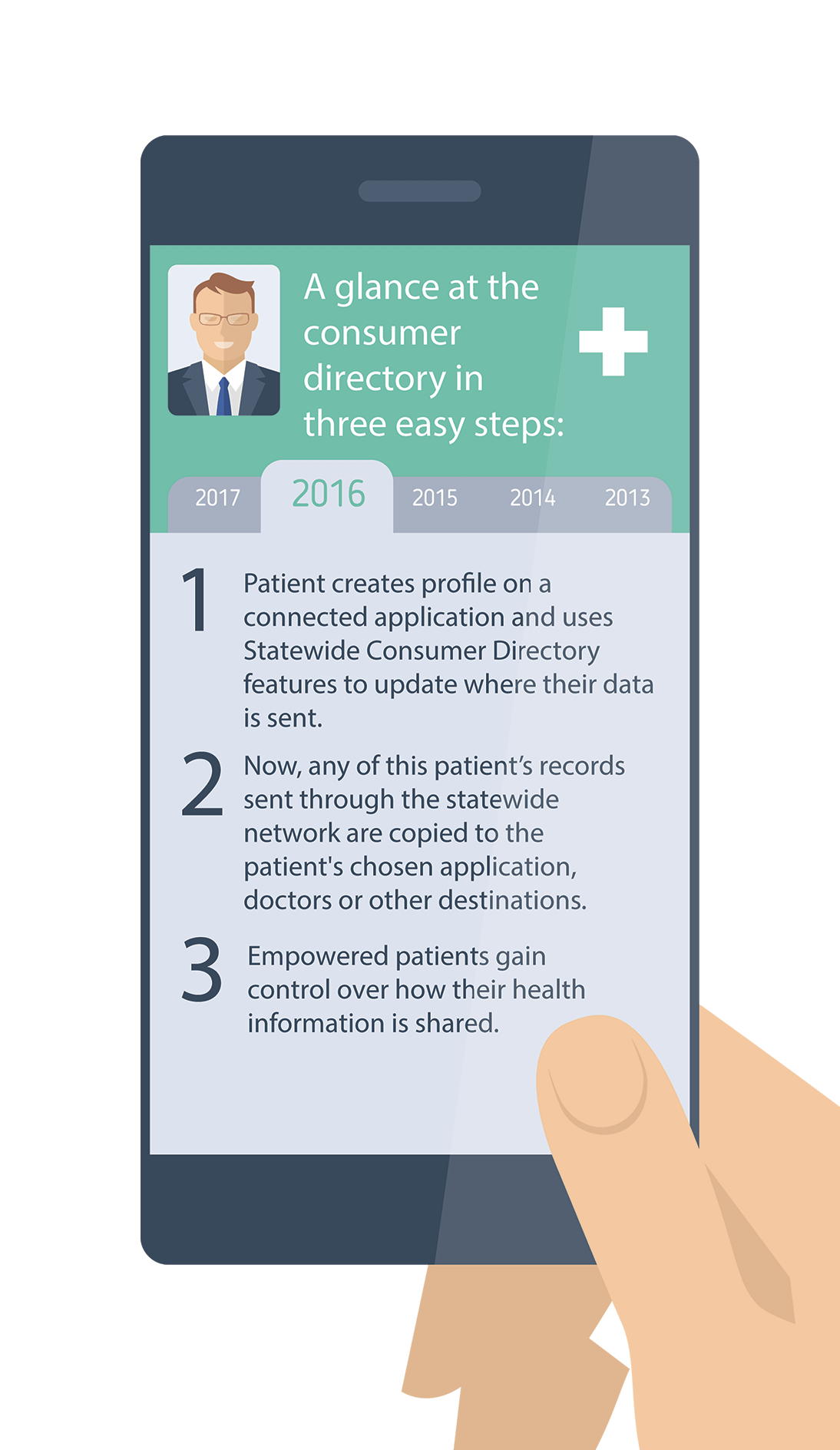 [mkdf_button size="huge-full-width" type="" hover_type="" target="_self" icon_pack="" font_weight="" text="SCD for Developers" link="https://mihin.org/developer-tool-kit/"]
[mkdf_section_title title="How does SCD work for you?" title_color="" title_text_transform="" title_text_align="center" margin_bottom="" title_size="medium"]