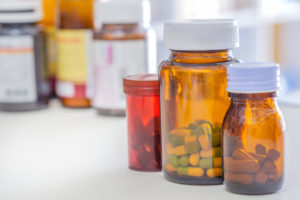 This use case scenario helps healthcare providers share patient medication information at time of discharge with other care team members and organizations, including physicians, practices, pharmacies, hospitals, and transitional facilities such as outpatient and skilled nursing facilities.
When a patient's medications change it is critically important to check the patient's medication list to be sure there are no problems with new, different or missing medicines. "Medication reconciliation" is the detailed process of checking the accuracy of a patient's medications, particularly when those medications have changed. Finding and correcting medication discrepancies helps avoid errors such as omissions, duplications, dosing errors or negative drug interactions. Regular confirmation of a patient's medications can also help confirm the patient is correctly following a treatment plan, which could be done through an online pharmacy should they want have access to their medication online.
Medication reconciliation becomes critical when a patient moves from one care setting to another, such as being admitted to or discharged from a hospital. These "transitions of care" very commonly involve prescription of new medications which may interact negatively with a patient's existing medications.
Coordinating and sharing a patient's medication information in real-time has many benefits, both for patients and their healthcare providers. Better, faster coordination can minimize the possibility of adverse drug events for patients and maximize cost benefits for providers.
The "Discharge Medication Reconciliation" use case scenario is under the Medication Reconciliation use case.
The following documents are available for this scenario:
MIHIN Exchange Medication Reconciliation Use Case Summary
MiHIN Discharge Medication Reconciliation Use Case Implementation Guide
The "Persona" Story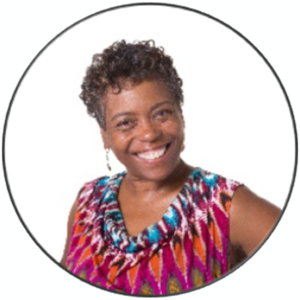 Viola Campbell is the 60-year-old mother of Jessica Campbell and the proud grandmother of two twin girls.
Viola was diagnosed with epilepsy in her late teens. While Viola has struggled most of her life to manage her condition with the help of various clinicians and specialists, she's never felt like her care was out of her control.
When Viola turned 50 she started to notice some decline in her ability to participate in daily activities. Soon after, she was diagnosed with glaucoma and chronic obstructive pulmonary disease.
Viola felt she was managing her conditions well until she fainted and hit her head one afternoon while her daughter Jessica was away at work. Confused and panicking, Viola called emergency services who rushed her to the hospital. Viola was still dizzy from her earlier fall and couldn't describe her medications to medical personnel in the emergency room.
In the past, it would have been very difficult for emergency providers to deliver the appropriately informed care for Viola without knowing the medications she was taking. Luckily, the hospital where Viola was admitted participated in the Medication Reconciliation use case.
Immediately after she was admitted, the hospital sent a message to Viola's team of care providers requesting any information they had on Viola's conditions and medications. In a matter of minutes, emergency personnel received responses from Viola's providers and learned that a specialist Viola recently started seeing had prescribed a medication that was bad for patients with glaucoma. This medication put her more at risk for hypertension-related symptoms, resulting in her accident.
Having access to a compiled list of Viola's current medications helped the hospital staff narrow the cause of her accident and then reconcile her prescriptions so the same oversight would not happen again. Viola was switched to medications that manage all three of her conditions with minimal risk of adverse reactions. When Viola was discharged, the hospital sent an updated list of her medications to her physicians and all of her other care team members to make sure everyone was on the same page and current with Viola's medication list.
Viola feels better knowing her doctors are working together to ensure her safety and well-being by coordinating her care. Going to an emergency department is never an ideal scenario, but Viola is grateful that her emergency providers were well-coordinated and well-equipped with the tools to recognize a risky oversight in her care and to reconcile her medications.