Interoperability and Patient Access Final Rule
HEDIS Quality Measurement
Care Management and Gaps in Care
Health Information Exchange (HIE) results in organized care coordination and accurate patient information across the continuum of care. Health plans in Michigan and nationwide are participating with MiHIN to optimize delivery of quality care for their members.
Health plan contributions to our network include sharing patient-provider attribution data for routing patient notifications to their attributed physician and distribution of quality metrics to providers based on claims analysis.
Realize the benefits of receiving transition of care notifications to enhance utilization management and care coordination activities.
Generate a holistic picture of your members' clinical information to meet market demands of quality ratings, performance incentive programs, population health, and accountable care organizations.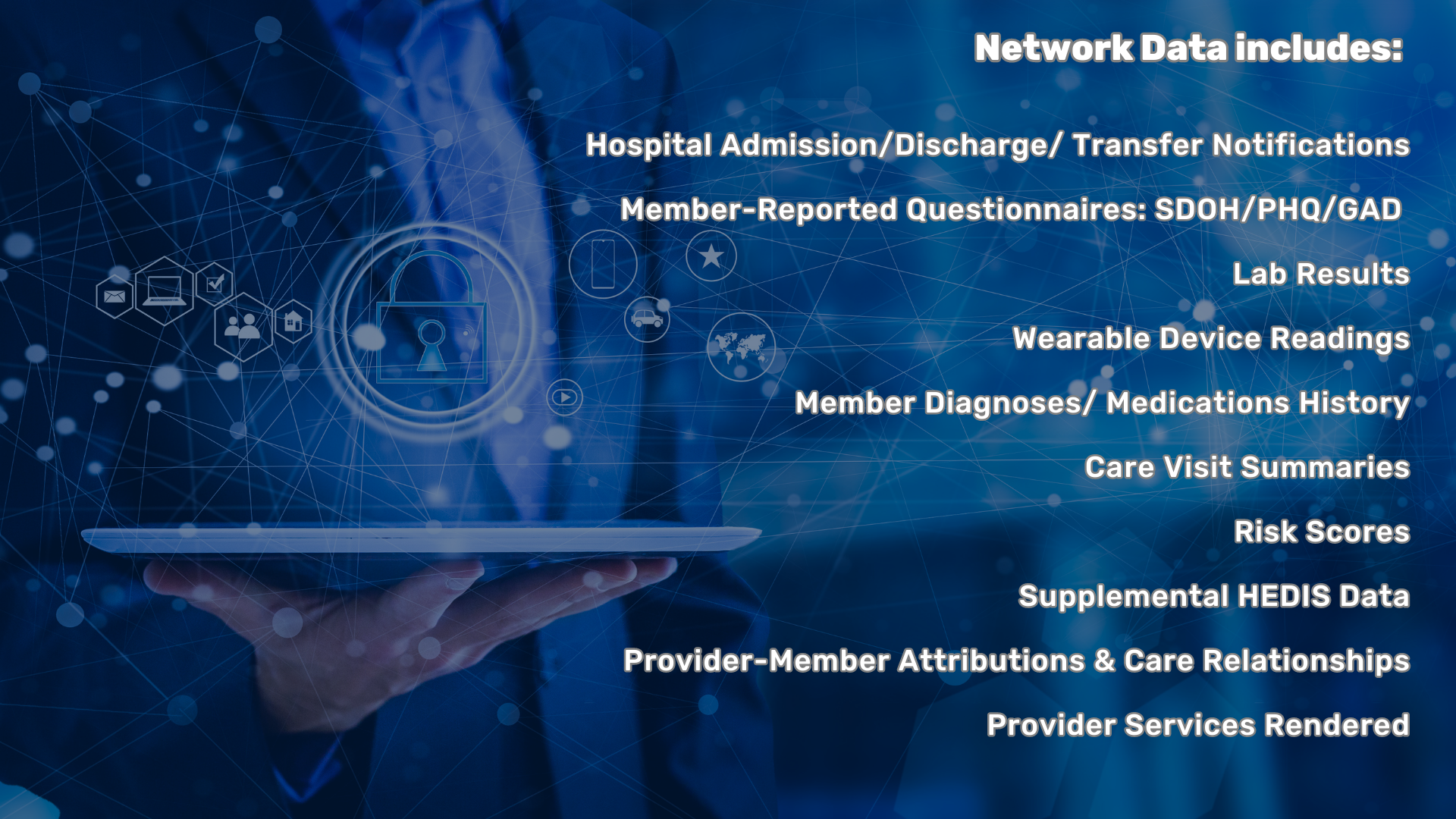 Data Exchange Solutions and Products
Receive notice of all Patient Care Transactions
Receive Patient Care Summaries and Medication Reconciliations
Obtain Continuity of Care Documents (CCDs) – a standardized summary of the relevant clinical data for a specific patient – from different sources in the network to understand more about a member's journey. Member/patient medication information is shared through the network from multiple points of care, including pharmacies, physician offices, hospitals, and transitional facilities such as outpatient tertiary and skilled nursing facilities.
Provide members a quality digital experience while accessing their comprehensive health record
CareConvene, in compliance with the CMS Interoperability and Patient Access Rule,  gives care coordinators and utilization management teams visibility to real-time hospital admissions and discharges to proactively manage their member population. Outreach assessments support member engagement and collection of important health information; measures for HEDIS reporting, behavioral health screenings, social determinants of health, and more.
Receive Social Need Screenings
Social determinants of health impact health outcomes. Lead the way with data and pilots demonstrating the effectiveness of managing patient social determinants.
Receive Lab Results
Clinical lab results help with clinical decision support, trending analyses, population health management, medication management, and numerous other care activities. MiHIN supports lab results being presented in a timely manner and in a usable, actionable format so recipients can deliver efficient and effective patient care.
Exchange standardized Quality Measurement Information
Send eCQMs for evaluation and validation through the Michigan Health Information Network Shared Services (MiHIN) for State Medicaid or any other appropriate destination.
Submitting supplemental clinical data in the All-Payer Supplemental (APS) format to MiHIN's Physician-Payer Quality Collaborative (PPQC) architecture allows the data to be matched and routed to the appropriate payer(s) for use in calculating HEDIS and internal measures.
Take advantage of the architecture to submit and disseminate Gaps in Care reports to maximize opportunities to close gaps and improve patient care.
All clinical stakeholders in Michigan are provided the opportunity to join our network and establish ONE connection, instead of  a multitude of independent connections, with each other and with their payer and state partners.