The network effect is a phenomenon whereby increased numbers of people or participants improve the value of a good or service. The Michigan Health Information Network is made up of entities who join forces across the continuum of care to solve for health. One of the most efficient ways to solve complex problems and expand solutions is to increase participation in a network.
MiHIN participants bring diverse perspectives from across Michigan to create a shared vision for improving statewide health information exchange. A network of connectivity between all care providers in all care settings is the best way to improve collaboration and care for vulnerable populations. As the network grows, capabilities are strengthened, and more care teams have access to insights at every stage of a patient's healthcare journey.
Our Network is a Fabric of Trust.
For health, by care providers.
MiHIN is goverened by and exists to connect Michigan's healthcare constituents to each other via their shaired network.
Providing value for stakeholders.
By aggregating, normalizing, matching, routing, and transporting data for all parties involved in healthcare, MiHIN acts as the agnostic data steward; protecting patient data and delivering it to the provide value-added services.
Adapting & advancing with our stakeholders' data infrastructure & interoperability regulations
Committeed to continuiously applying leading technology standards to our environment in order to most efficiently support workflows, enhance patient care, and population health while optimizing future use cases.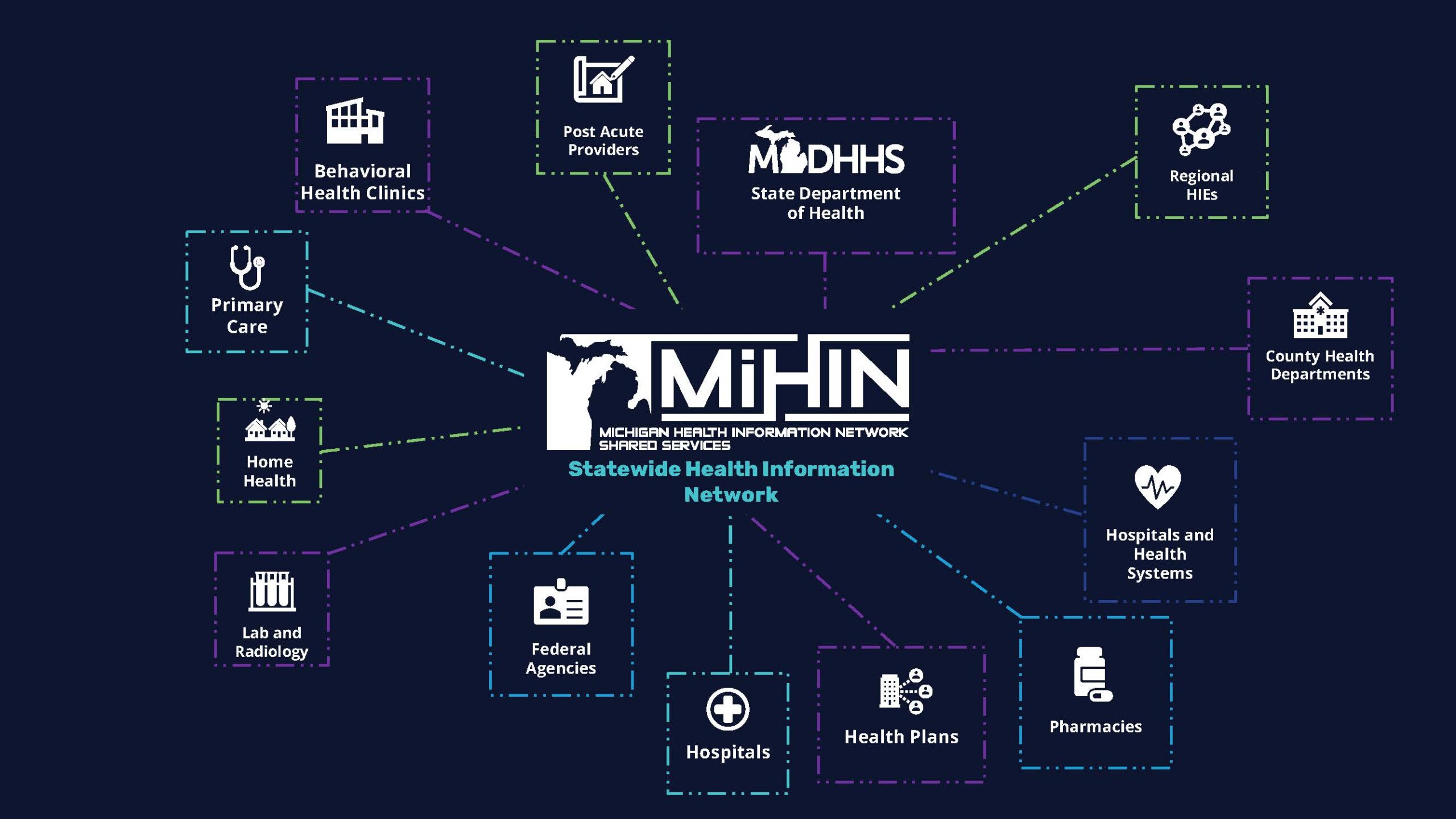 Data Points Flow Each Week
Proud to be members of these outstanding organizations.