Tribal Information Exchange Efforts in Michigan
Health disparities among Native Americans are vast and persistent. Interoperability can help close that gap.
About MiHIN's Tribal Engagement
Michigan is home to 12 federally recognized tribes–with approximately 200,000 tribal members in total. Data shows that Native American communities face inequity in health care and health status compared to other U.S. populations, including disproportionately higher rates of disease and shorter life expectancy.
The issue doesn't end there – there are overarching challenges that further exacerbate the lack of access to care for American Indians, including the inability to accurately and seamlessly share digital health information, incomplete and fragmented data, and care processes that are siloed and not shared across boundaries. The bottom line: we must generate improved, more equitable health outcomes for Native populations in the state.
To account for the health disparity data gap, the Michigan Health Information Network (MiHIN) began working with the tribes in Michigan to establish culturally relevant, interoperable, health information exchange opportunities.
Under the leadership of Krystal Schramm, "Miskwa Mishiki Kwe– Red Turtle Woman," descendant of Little River Band of Ottawa Indians Tribe, Senior Technical Business Analyst, the MiHIN team met one-on-one with tribes across the state to learn about each tribe's respective patient populations, cultural needs, tribal clinics and clinical workflows and have been working with tribes to initiate utilization of the health information exchange data flows to receive data for tribal patients from both tribal and non-tribal facilities.
Additionally, the MiHIN team has been collaborating closely with tribal clinic administrators and key tribal stakeholders to bridge the gap between tribal and non-trial entities in the State of Michigan, including the Michigan Department of Health and Human Services, the Inter-Tribal Council of Michigan, MPHI, Indian Health Service, tribal government officials, the Michigan Tribal Health Directors' Board, and the Healthcare Information and Management Systems Society Michigan Chapter (HIMSS).
Tribal Members in Michigan
of Michigan's 12 federally recognized tribes and an urban Indian Health Organization have onboarded to Mihin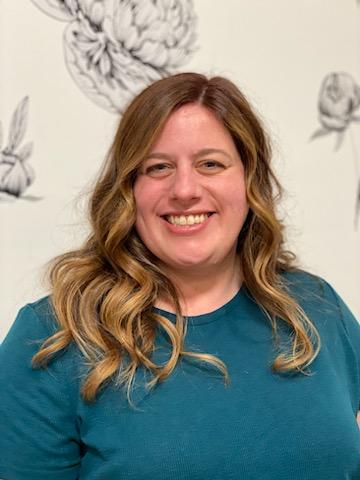 Meet Our Director of Native American Engagement
Krystal Schramm is one of the nation's leading authorities in the field of interoperability within tribal healthcare systems. As a Native American herself, Schramm has dedicated her career to leveraging technology and data-driven strategies to transform the health care delivery system for Michigan's indigenous communities. 
Schramm currently serves as the Director of Native American Engagement  and Senior Technical Business Analyst for the Michigan Health Information Network (MiHIN). In this role, she leads a team in meeting with tribes one-on-one across the state of Michigan to learn about each tribe's respective patient populations, cultural needs, tribal clinics, and clinical workflows. With over 20 years of experience, her expertise in cultivating relationships built on trust, transparency and cultural awareness has proven invaluable to bridging the knowledge gap and helping improve clinical care for tribal communities throughout Michigan.  
 Read her full bio here.