Thought Leadership Blog. Click a post title below to open it.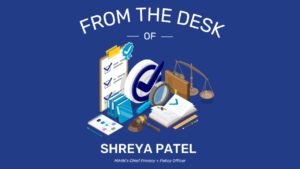 On November 28, 2022 the Health and Human Services Department (HHS) and the Substance Abuse and Mental Health Services Administration (SAMHSA) released a proposed rule for 42 CFR Part 2 information (Part 2 Information).
Part 2 information is information that comes from a facility regulated by 42 CFR Part 2 and is federally defined as an entity that 1. Receives federal funding and 2. Holds itself out as an entity primarily concerned with the treatment of substance use disorders.
The proposed rule would increase care coordination for treatment purposes, aligning Part 2 sharing more closely with the Health Insurance Portability and Accountability Act (HIPAA), while simultaneously increasing patient protections to avoid discrimination.
In terms of decreasing barriers to share, the proposed rule would allow generalized, one- time consents for HIPAA Privacy Rule purposes and re-disclosures in accordance with HIPAA. As a reminder, the HIPAA Privacy Rule allows sharing for treatment, payment, and healthcare operations.
In terms of strengthening patient protections, the new rule would give patients explicit rights to obtain an Accounting of Disclosures and expand restrictions on disclosures in civil, criminal, administrative, and legislative hearings.
This change has been long-awaited by Part 2 facilities and other in the health information exchange space, both of which are actively working to appropriately coordinate care for individuals who visit these facilities. This new rule is a large step in the right direction to prevent siloed behavioral health information and put in place practical rules to govern sharing of health information.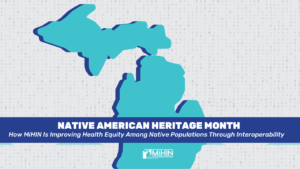 Health disparities among Native Americans are vast and persistent. Interoperability can help close that gap.
Michigan is home to 12 federally recognized tribes–with approximately 200,000 tribal members in total. Data show that Native American communities face inequity in health care and health status compared to other U.S. populations, including disproportionately higher rates of disease and shorter life expectancy.
The issue doesn't end there – there are overarching challenges that further exacerbate the lack of access to care for American Indians, including the inability to accurately and seamlessly share digital health information, incomplete and fragmented data, and care processes that are siloed and not shared across boundaries. The bottom line: we must generate improved, more equitable health outcomes for Native populations in the state.
To account for the health disparity data gap, the Michigan Health Information Network (MiHIN), began working with the tribes in Michigan to establish culturally relevant, interoperable, health information exchange opportunities.
Under the leadership of Krystal Schramm, "Miskwa Mishiki Que – Red Turtle Woman," descendant of Little River Band of Ottawa Indians Tribe, Senior Technical Business Analyst, the MiHIN team met one-on-one with tribes across the state to learn about each tribe's respective patient populations, cultural needs, tribal clinics and clinical workflows and have been working with tribes to initiate utilization of the health information exchange dataflows to receive data for tribal patients from both tribal and non-tribal facilities.
Additionally, the MiHIN team has been collaborating closely with tribal clinic administrators and key tribal stakeholders to bridge the gap between tribal and non-trial entities in the State of Michigan, including the Michigan Department of Health and Human Services, the Inter-Tribal Council of Michigan, MPHI, Indian Health Service, tribal government officials, the Michigan Tribal Health Directors' Board, and the Healthcare Information and Management Systems Society Michigan Chapter (HIMSS).
As a member of the Native community herself, Schramm was acutely aware that tribal populations have historically been underrepresented in public health data — and the resulting lack of support available when making decisions regarding tribal healthcare, both at the individual patient level and at clinic and system-wide levels.
Due to the fact that each of the 12 federally recognized tribes in Michigan are sovereign nations, the tribal healthcare system is inundated with piecemeal, disconnected and inconsistent data that leads to poor quality care, delays and no usable personal health record. By enabling the flow of data through the MiHIN network, health information can be shared quickly and seamlessly between systems, therefore establishing order and structure in the digital health ecosystem.
To date, eight of the 12 tribes and the Urban Indian Health Center have signed the necessary legal and technical agreements to join the statewide network of health information exchanging entities. By enabling the flow of data through the MiHIN network, health information can be shared quickly and seamlessly between systems, thereby increasing efficiency, improving patient care and safety and, ultimately, improving health equity amongst Native populations.
By nearly any measure, health care for Native Americans lags behind other U.S. populations. Facilitating a seamless interoperability between systems will provide patients and health professionals alike with real-time access to quality data. Increasing tribal representation in healthcare data will ultimately lead to improved health equity, outcomes, and patient satisfaction for tribal patients. More inclusive data equals better health equity.
To learn more about MiHIN or its work with Michigan's Native American tribes, visit our website or contact Krystal Schramm at krystal.schramm@mihin.org.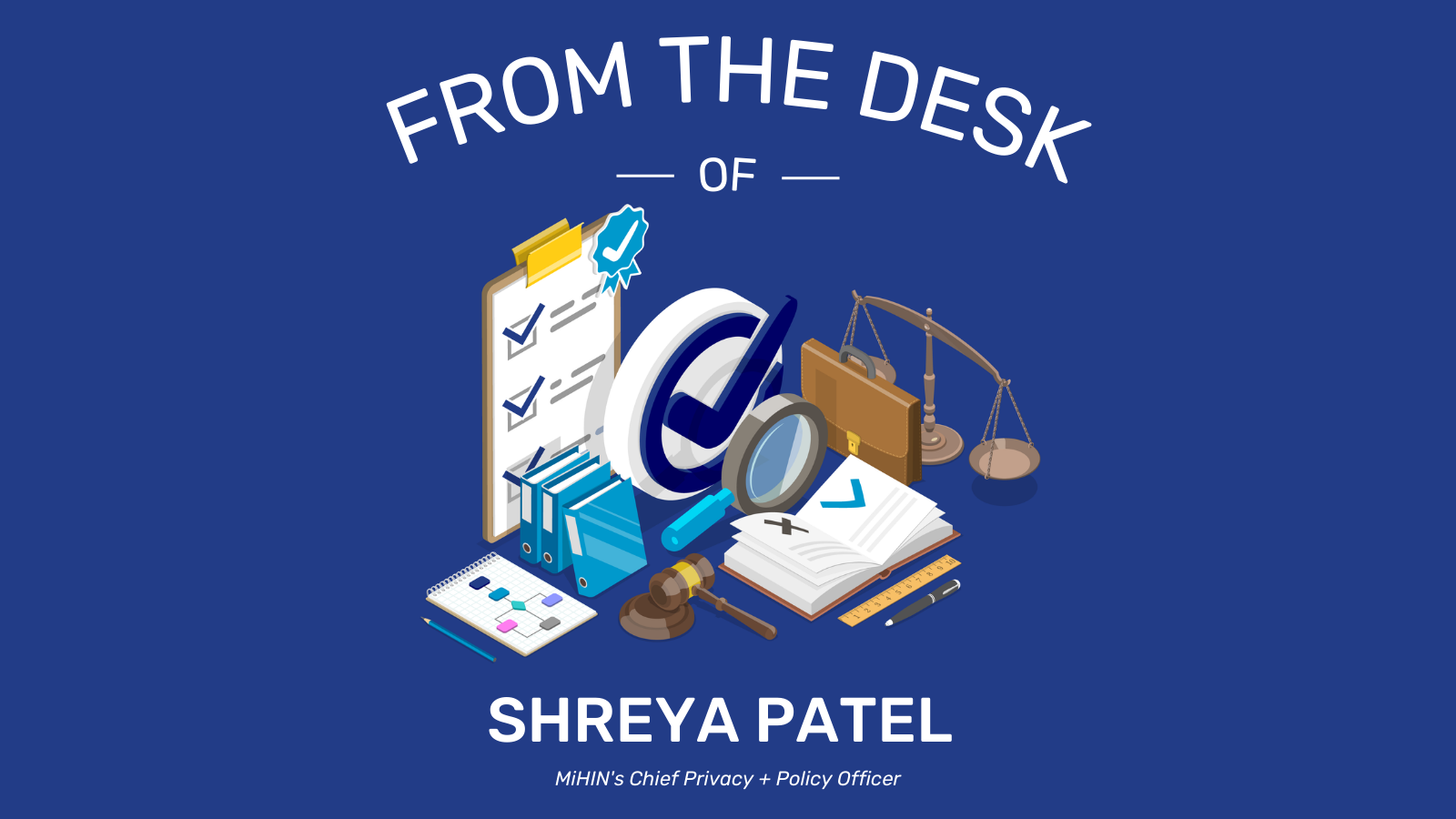 On September 30, 2022, the Office of the National Coordinator for Health Information Technology's (ONC) released recent guidance surrounding the Information Blocking Rule through a Blog Post on their website. 
In the blog post, the ONC stated they would be launching an dedicated webpage toward information blocking, which would be live on October 6. Further, they emphasized that actors under the rule could expect to see "periodic, experience- driven updates" to the rule as time went on.
In line with the latter point, the ONC released eight reminders, which similarly seem to arise from events that may have been reported over the past two year compliance period. These reminders include:
The information blocking (IB) definition's limitation on the scope of electronic health information (EHI) is lifted as of October 6, 2022.
IB actors' practices include acts and omissions.
The information blocking regulations' exceptions are not solely "one size fits all" and address the facts and circumstances of the situation at hand.
Not all health information that's electronic is EHI under the regulatory definition. And if such information is not EHI, then it's not covered by the information blocking regulations.
How IB actors make EHI available for access, exchange, and use can and will vary based on who the IB actor is, their technological sophistication, and who it is that is seeking to access, exchange or use an IB actor's EHI.
Information blocking is about "the data" (i.e., EHI) regardless of whether ONC-certified health IT is involved.
Use of certain information blocking exceptions by actors will provide clear notification to requestors whether their request to access, exchange, or use EHI is delayed or denied.
Information blocking claims are confidential and restricted from public disclosure. 
In addition to these reminders, the ONC has released information on the number of Information Blocking claims that have been brought over the past two years, and what is notable in the HIE space is no claims have been brought against HIEs in 2022. As a reminder, HIEs such as (MIHIN/ VHIEC) have been striving for greater, secure information sharing. We have not only completed a deep dive of the information to make sure our own entity is not engaging in Information Blocking practices, but also released informational packets to help our Stakeholders to comply themselves. 
For more information about Information Blocking and MiHIN's analysis and action on this rule, please contact help@mihin.org Attn: Shreya Patel.