Shared Digital Infrastructure for a Healthy Michigan
The Michigan Health Information Network Shared Services (MiHIN) is Michigan's not-for-profit statewide health information network (HIN), securely connecting care teams, hospitals, pharmacies, health insurance providers and public health to deliver the best care for our residents.
Care Seekers
Working to legally, securely, and technically ensure that personal health data can be shared in ways which protects privacy and solves for health.
Government
Serving state and local government to ensure Michigan's health information-sharing meets local and regional needs, aligning with national standards.
Care Providers, Hospitals, and Health Systems
Health information exchange is an important tool to engage in organized care coordination and sharing accurate patient information across the continuum of care.
Health Plans
Generating a holistic picture of a member's clinical information, as market demands quality ratings, population health and accountable care.
COVID-19 Response Activities
As a verb, health information exchange (HIE) is the process of sharing health information electronically. As a noun, a health information exchange is an organization, or a network of organizations (referred to as a health information network or HIN), that provide technology and services to connect disparate sectors to legally, securely and technically share health information.
As individuals gain more access to their health data via application programming interfaces (APIs), and as providers use these data for critical clinical decision making, a cooperative non-profit network supported by interoperable systems is critical.  
MiHIN represents a robust network of entities across the continuum of care that are connected by a shared digital infrastructure and a set of standards, services, and policies.
A neutral steward of data, MiHIN exists to benefit Michigan's population and to serve its network of participants by providing an interoperable ecosystem that can improve population health, reduce healthcare costs, and enhance patient care throughout each community through the exchange of health information.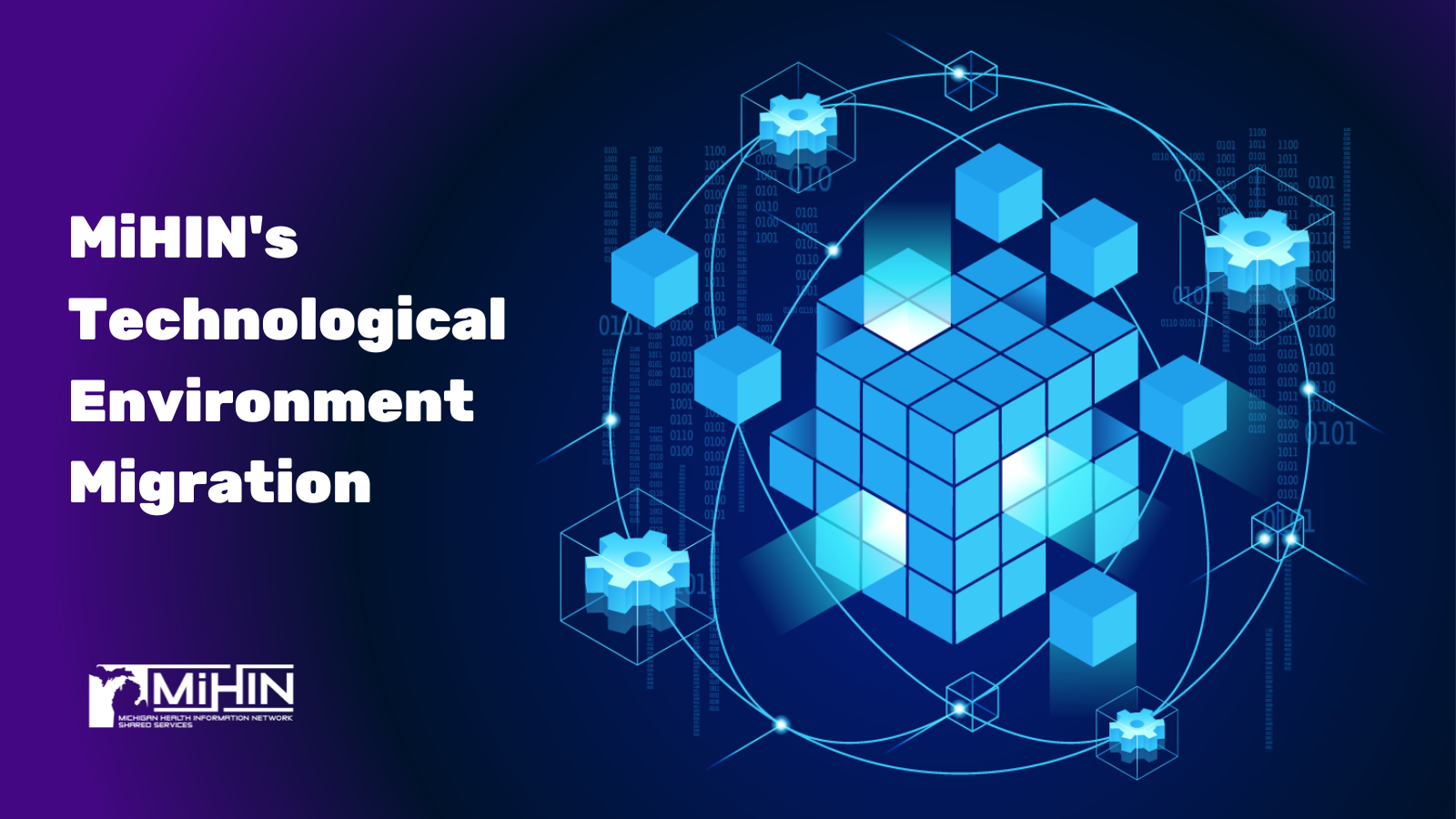 Technological Environment Migration:
Read the latest on MiHIN's 18-24 month technological environment migration.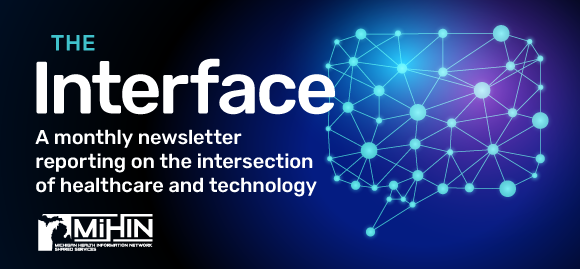 The Interface - January 2023
Read our latest monthly newsletter for to stay up-to-date on the intersection of healthcare and technology.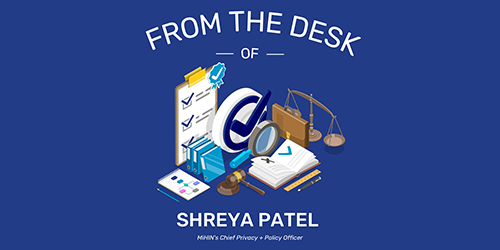 From the Desk of Shreya Patel – TEFCA & Information Blocking Rule Updates from MiHIN
Read the latest updates on a new Proposed Rule from Shreya Patel, MiHIN's Chief Privacy & Policy Officer… 
The state promoted the early growth of HIEs by encouraging local organizations to form throughout the state.
MiHIN evolved as a solution to data silos that emerged among hospital and health systems and the variety of electronic health record software they implemented. Michigan subsequently formalized MIHIN as the state designated HIE and today engages with MiHIN as a consolidated, statewide, public-private partnership.
For Michigan, a careful balance of state engagement and private enterprise, starting with many small HIEs and evolving to one, has produced a capable and innovative infrastructure.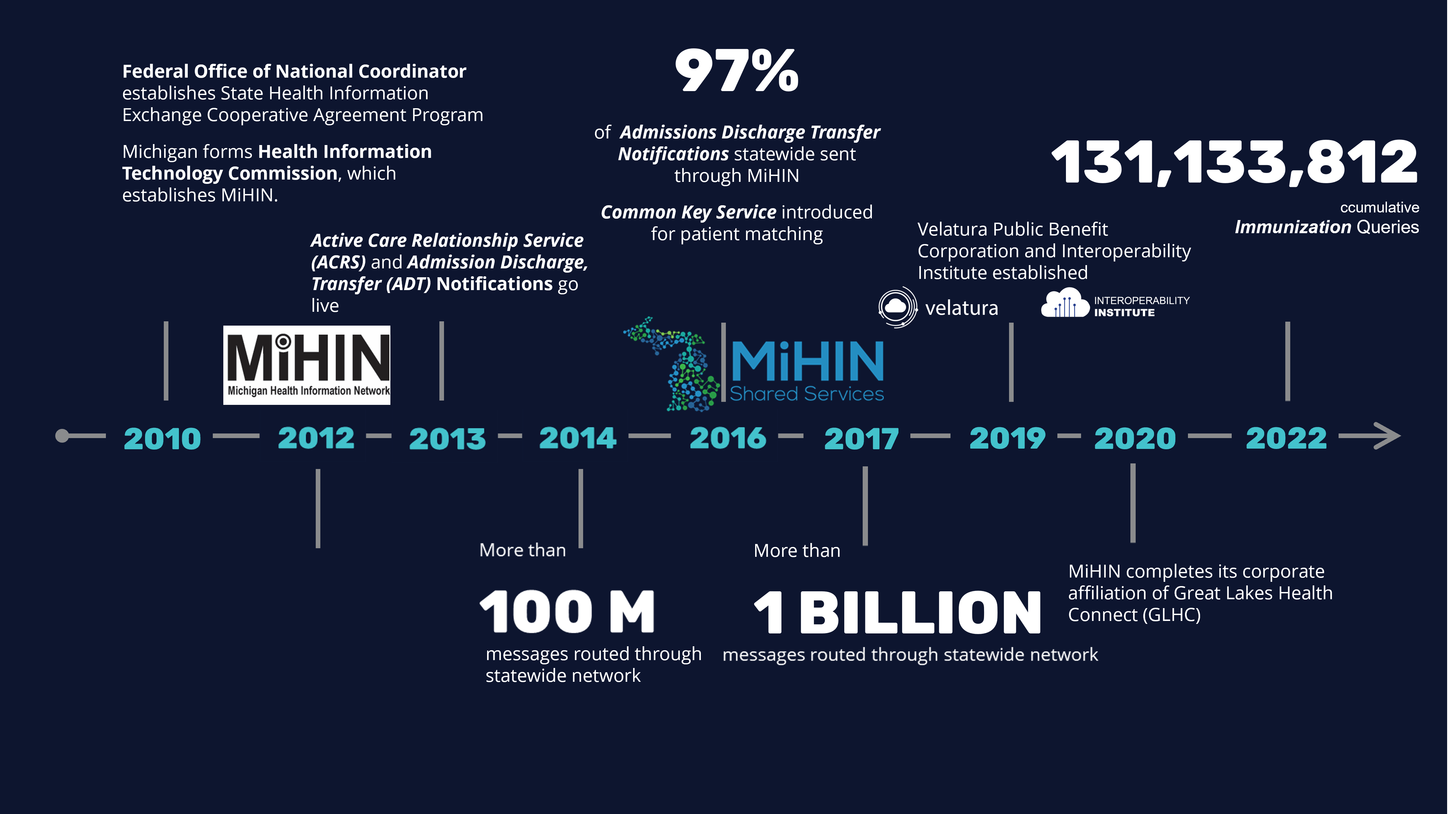 The Use Case Factory (UCF™)
Use cases for sharing specific types of health information require unique technical and legal guidelines to ensure the health information is protected and the right people have access to the right information.
The UCF™ manages both levels of issues and considers other critical factors in the ideation cycle of exchange situations including: sponsorship, funding, environmental analysis, and operational readiness.
Together, each phase is uniquely positioned to develop and refine catalytic data sharing scenarios needed to optimize health care delivery and the associated business and payment processes.
1. CORE TECHNICAL INFRASTRUCTURE
The UCF™ is dependent on a set of technical functions. Those functions include a routing mechanism found in interface and integration engines and identity services that rely on a provider and person master registry.
2. LEGAL FRAMEWORK
To enable a substantial trust fabric to form between participating organizations on the network, the UCF™ uses a modular, scalable data sharing legal framework.
3. GOVERNANCE STRUCTURES
The UCF™ is built on a multidimensional set of governance structures. Together each structure provides oversight, guidance, and recommendations to Network management; and intentionally building in mechanisms for meaningful stakeholder feedback into the Network. 
4. USE CASE DEVELOPMENT
The Use Case Factory™ (UCF) is based on methods derived from manufacturing processes. Each stage has a set of activities and controls that enable actors to successfully design and operationalize use cases for information exchange. The UCF stages include Concept, Design, Implementation and Adoption by the critical mass of users.
5. IMPLEMENTATION & SUSTAINABILITY
When a use case completes the implementation phase and moves to production implementation the UCF™ will need to consider utilization, market demand, and ensure sustainability. Cost recovery mechanisms related to total cost of ownership for the UCF™ infrastructure and the ongoing maintenance of each use case are key factors in sustainability.
Benefits of Shared Infrastructure
Helps to prevent diagnostic, medication treatment, system or communication errors
Ensures appropriate treatment, follow‐up, and prophylactic actions
Working to overcome the failures of care delivery and coordination, overtreatment, administrative complexity, pricing failures, and even fraud and abuse
A Statewide mechanism to:
Detect, monitor, and measure data driven health transformation
Drive technology adoption and quality improvement
Activate implementation and translational science
and research