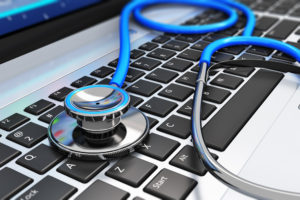 This use case allows healthcare providers to send case reports regarding a patient's infectious disease status to a public health agency.
Reporting infectious diseases is an important component of overall public health.
According to the Centers for Disease Control and Prevention (CDC):
Public health agencies need to manage cases of "reportable conditions" in their surveillance systems. Upward of 90 conditions are required by law to be reported in every state and territory. [Surveillance of these cases of reportable conditions is] needed to manage outbreaks like Ebola or Measles, as well as to monitor more routine trends that need to be investigated and managed by public health officials to protect the public from infection (e.g. cases of multi-drug resistant tuberculosis).
Healthcare providers are required to report communicable diseases so that:
Outbreaks can be managed
More routine trends can be investigated and managed
The public can be protected from infection
Treatment and education can be provided to impacted populations and providers
Preventive measures can be enacted
Long-term success efforts can be measured
Research into causes and cures can be more exact
The following document(s) are available for this scenario:
Electronic Case Reporting Use Case Summary
Electronic Case Reporting Use Case Implementation Guide
The "Persona" Stories
Larissa de Sousa (Healthcare Consumer)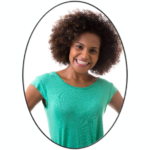 Larissa is a college student and over the summer traveled to Brazil to be a part of her cousin's wedding. While there, Larissa heard stories of the recent Zika virus outbreak that was ravishing the continent. Larissa figured she was not likely to contract it and even if she did, at 20 years old, her body would fight off the disease.
Larissa returned to the US a week before classes started. She was screened and cleared through customs, which proved her correct about her unlikelihood of contracting Zika.
Two days before classes started, Larissa woke up with severe muscle pain. At the time, she blamed ongoing jet lag and assumed it would go away but the she developed a fever over the next couple days. She first visited the clinic on campus who recommended she go to the emergency room. Larissa found a ride to the nearest hospital where she was admitted, tested, and is currently awaiting confirmation on her test results.
If Larissa is found to have Zika, her result will be shared with a public health agency, which will be needed for monitoring her recovering and controlling the possible spread of the disease.
Dr. Julie Lawson (Intensive Care Physician)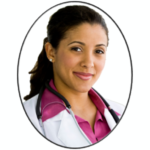 Dr. Julie Lawson is an attending physician in a Pediatric Intensive Care Unit (PICU).
Before this use case, Dr. Lawson and her team would have had to take time away from caring for their young patients to contact the closest health department and send in a case report in a burdensome format. Now Dr. Lawson can send the CCD that is automatically created at patient discharge, and it is sent to the statewide health information directory. The information is then automatically parsed into an electronic case report and sent to the correct public health department.
This use case gives Dr. Lawson, and doctors like her, more time to keep their focus solely on their young patients.
Dr. Colin Parker (Epidemiologist)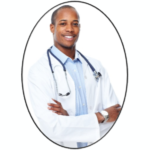 Dr. Colin Parker is an epidemiologist working at a public health department. He has always been interested in the next new thing and likes the promise of cutting edge technology and how it can help everyday tasks. Until recently there was little "cutting edge" about how he was receiving his health information.
Dr. Parker has always been frustrated that much of the data his office receives seems to arrive late, often after the media is reporting the news. Now, thanks to this use case, Dr. Parker automatically receives an electronic case reports through the statewide health information network from hospitals with patients that may require follow-up with a public health agency. This allows him to quickly review cases and send back results to providers through the tools already in his workflow.
Also, because of this use case, Dr. Parker doesn't have to worry about receiving different formats or delayed reporting and can focus on improving the health of his community. He must admit this use case is cutting edge and new.