Connecting Michigan for Health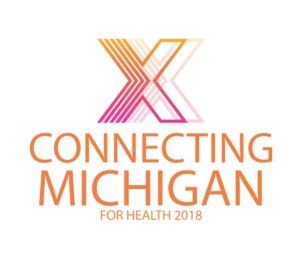 For ten years, Connecting Michigan for Health has gathered changemakers in healthcare to discuss sharing patient information in new and better ways. Now the hard work of those changemakers is becoming reality – health information exchange is succeeding in Michigan.
Together, we have broken through some of the largest barriers to sharing health information. Statewide health information exchange has transformed from an idea into action through a series of collaborative successes and milestones.
Now is the time to continue our momentum to expand the boundaries of connectivity, and to discover what we can accomplish with tools currently available in health systems and provider organizations across the state and the nation.
Join us at Connecting Michigan for Health as we renew our collective commitment to share health information and to use the technology we've built to improve healthcare.
The 2018 Connecting Michigan for Health conference was a great success. To view presentations from the conference, click here and scroll down to Schedule. Available presentations are listed under each speaker.