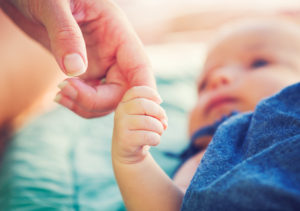 This use case scenario allows real-time transmission of Critical Congenital Heart Disease (CCHD) test screening results from birthing hospitals to the state, without additional workflow steps. The newborn screening message for CCHD will first transmit information to the Michigan Department of Health and Human Services (MDHHS) Newborn Screening Registry.
Babies with a confirmed diagnosis of critical congenital heart disease (CCHD) are at risk of serious complications within the first few days or weeks of life and often require emergency care.
Receipt of CCHD test screening results in near real-time from the state's birthing hospitals helps the state to improve beneficiary consumer health and reduce consumer healthcare costs through early detection.
The "Newborn Screening – CCHD" use case scenario is under the Lab Orders-Results use case.
The following document(s) are available for this scenario:
Newborn Screening – CCHD Use Case Summary
Newborn Screening CCHD Use Case Implementation Guide
The "Persona" Story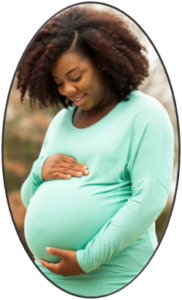 In the months leading up to the birth of her first child, Tricia Franklin was looking for a permanent place to live and ended up bouncing between different doctors in the Upper Peninsula and Southern Michigan for prenatal care. As a single, soon-to-be mother, her unstable living situation and how it would affect her child was a source of great anxiety for Tricia. Even when Tricia finally located a home, she wasn't sure she would be able to find the support and care services she desired for her and her new child.
After Tricia gave birth in a small hospital in southern Michigan, her newborn received a routine screening for critical congenital heart disease. A record of the screening and its result were logged in the hospital's electronic health record and then shared with the State of Michigan's Newborn Screening System.
When Tricia's daughter screened positive for hypoxemia, Tricia was shocked because the ultrasounds showed no complications and her daughter looked fine after birth. Tricia's mind raced with fears as her care team explained that even though prenatal ultrasounds showed no signs of CCHD, not all CCHDs are detected in an ultrasound. They quickly assured Tricia that the standardized CCHD screening helps catch the disease early enough to begin immediate intervention to reduce the severity of her daughter's condition.
Happily, Tricia's daughter responded wonderfully to the surgical intervention and was soon ready for discharge from the hospital. Tricia had been so focused on getting through her child's procedure that she hadn't had time to worry about how she was going care for a fragile newborn. Even though she had just moved, the support services were in place to help her daughter. Tricia was once again overwhelmed with relief knowing that someone was prepared to assist her new family.