Improve care coordination and make better-informed care decisions with Active Care Relationship Service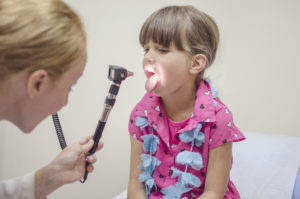 Life is easier and better for patients and their doctors if they have a close relationship. If doctors are well-informed about their patients, not only will patients feel more connected to their care team, but the patients will also be getting the best personal care possible. Their care team will know them… not just for one visit but for all previous visits and the visits they might make to other care facilities.
Accurately routing a patient's health information to their healthcare providers requires a current, easily-accessible database that connects patients to the providers caring for them.
The Active Care Relationship Service® (ACRS® – pronounced "acres") connects a patient's electronic health information with the providers "actively caring" for the patient as well as with the payers covering the cost of the patient's care. This connection improves transitions of care coordination and enables physicians and care management teams to receive notifications when there are updates in a patient's status.
Matching Patients Across Organizations
As you know, every organization identifies their patients differently and keeping an electronic identity consistent across multiple organizations can be a significant challenge. ACRS uses a non-human readable "common key" as an additional attribute to identify patients with a high level of assurance.
With ACRS you can…
Improve post-discharge transitions
Prompts follow-up with patients
Faster, more effective communication among providers to support patients, especially those with multiple or chronic conditions
Additional ACRS Benefits 
When ACRS is broadly adopted by organizations, and tied to Clinical Quality Measures Record and the Health Directory, this foundational infrastructure acts as a scalable superhighway to exchange multiple information types easily including:
Improve care coordination or transitions of care
Real time results analysis and improvement
Standardize quality data sharing
Control reporting to identify and analyze discrepancies
Additional reporting capabilities
Use Case & Supporting Documents
For additional information on ACRS, contact:
Health Plan Liaison
Matt Stromer, Pre-Onboarding Engagement Analyst
480-371-6671
Healthcare Provider Liaison
Maureen John, Pre-Onboarding Analyst
517-944-1786