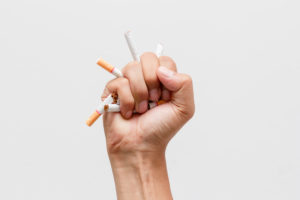 The Tobacco Free use case scenario supports creation of an electronic referral system that enables electronic coordination between case management systems and healthcare providers' electronic health records (EHRs).
As healthcare providers continue to adopt modern EHR technology, they are becoming better-equipped to automatically send comprehensive electronic referrals from within their own workflows. Certified EHR technology helps identify patient populations eligible for tobacco intervention, facilitates electronic creation of provider referrals, and supports the secure transport of Consolidated Clinical Document Architecture (C-CDA) files through Direct Secure Messaging.
The capability for healthcare providers to electronically send referrals to a tobacco cessation program's case management system is more efficient than fax and allows a program to begin intervention with a patient in a timelier manner. eReferral Systems that leverage standard interoperable data formats to send and receive C-CDA files can securely communicate medical information that is critical to the coordination of a patient's tobacco intervention.
Healthcare providers can use their EHRs and existing health information network (HIN) infrastructure to electronically send C-CDA Continuity of Care Documents containing embedded tobacco cessation program referrals to a case management eReferral system without interrupting normal workflow.
This use case scenario also supports case management coordinators, who can electronically update a patient's healthcare providers on the intervention using C-CDA Progress Notes.
"Tobacco Free" is a scenario under the Electronic Referrals use case.
The following document(s) are available for this scenario:
Tobacco Free Use Case Implementation Guide
The "Persona" Story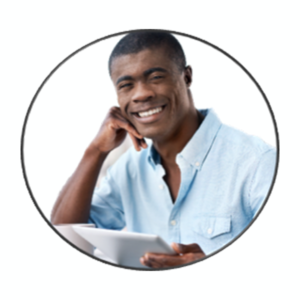 Ron Oatman is a care coordinator for a mid-sized patient-centered medical home (PCMH) that services a number of surrounding rural communities. Ron loves his job because he plays a critical role in making sure patients have the resources they need to thrive outside of healthcare office walls.
Ron likes to feel appreciated, but he also knows that success for him means his effort is almost imperceptible to patients as they seamlessly transition from a hospital or an appointment back to their homes. It's Ron's job to make care effortless for patients but paperwork and inefficient workflows get in the way of Ron performing his job. He wants patients to be happy with their care, but that's hard to make happen when he is drowning in paperwork.
One example of this paperwork burden that frustrates Ron the most is the time-consuming program referral process. When PCMH provider Dr. Rachel Mondi refers one of her patients to a support program, it is Ron's job to fill out and send referral forms to the proper recipients (i.e. support programs, other providers, health insurance organizations). Once the paperwork is done and faxed or emailed to a healthcare provider for care coordination, Ron rarely receives any confirmation that the referral was received and almost never receives feedback or updates on a patient's care to pass along to providers like Dr. Mondi.
As part of grading their performance, the PCMH office uses a quality measures dashboard to identify which practices and processes need improvement. At this time, the office is focused on the areas of "Smoking Cessation" and "Transitions of Care."
When Ron spoke to the coordinators at a participating Tobacco Cessation program, they recommended that the PCMH office implement Tobacco Free electronic referrals. As they explained it to Ron, the Tobacco Cessation program receives provider referrals in real time that include the comprehensive medical information needed to plan an intervention. This drastically reduces the time, follow-up and paperwork that previously slowed down the start of their patient engagement. The electronic process also allows the Tobacco Cessation coordinators to send progress information to the PCMH and/or its electronic health record system, which would not only increase communication for Ron's office but also could help their quality measure incentive programs.
Ron spoke to his management and they agreed to try electronic referrals. Ron immediately appreciated that Tobacco Free referrals can now be ordered by providers like Dr. Mondi, automatically generated, packaged directly into a patient's structured medical documents, and sent out electronically from the medical home's electronic health record system.
Ron is elated to finally have a method of closing one of the referral coordination loops for his patients. While Ron appreciates that this use case means a lot less faxing on his part, he more importantly believes that the new improvement will make a difference for the people he serves. He is also noticing that his co-workers are smiling more.