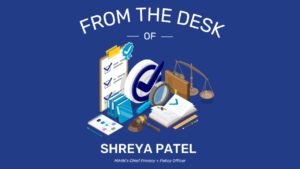 On November 28, 2022 the Health and Human Services Department (HHS) and the Substance Abuse and Mental Health Services Administration (SAMHSA) released a proposed rule for 42 CFR Part 2 information (Part 2 Information).
Part 2 information is information that comes from a facility regulated by 42 CFR Part 2 and is federally defined as an entity that 1. Receives federal funding and 2. Holds itself out as an entity primarily concerned with the treatment of substance use disorders.
The proposed rule would increase care coordination for treatment purposes, aligning Part 2 sharing more closely with the Health Insurance Portability and Accountability Act (HIPAA), while simultaneously increasing patient protections to avoid discrimination.
In terms of decreasing barriers to share, the proposed rule would allow generalized, one- time consents for HIPAA Privacy Rule purposes and re-disclosures in accordance with HIPAA. As a reminder, the HIPAA Privacy Rule allows sharing for treatment, payment, and healthcare operations.
In terms of strengthening patient protections, the new rule would give patients explicit rights to obtain an Accounting of Disclosures and expand restrictions on disclosures in civil, criminal, administrative, and legislative hearings.
This change has been long-awaited by Part 2 facilities and other in the health information exchange space, both of which are actively working to appropriately coordinate care for individuals who visit these facilities. This new rule is a large step in the right direction to prevent siloed behavioral health information and put in place practical rules to govern sharing of health information.