The use case scenario lets consumers view and manage the members who are listed as being on their care team, and lets consumers direct how their health information is shared with the care team members.
Today's healthcare consumers want to be sure their health information is available to the doctors and other healthcare providers involved in their care. Medical professionals involved in a person's care are sometimes collectively referred to as the "care team" for that patient.
A care team member for this use case scenario is defined as any medical professional or healthcare provider having an "active care relationship" with the patient. This means the care team member is actively involved in providing or coordinating for the patient and may receive health information about the patient.
Consumers need a way to identify and manage their care team members to ensure that members of their care team are receiving updates when new information is available. Consumers should be able to easily share their health information with their care team members, which in turn helps the care team be better-informed and coordinate better when caring for that patient.
"Manage Care Teams" is a scenario under the Consumer Preference Management use case.
The "Persona" Team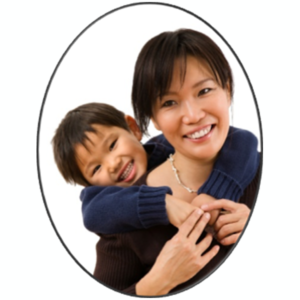 Billy Chen, the four-year-old son of Joan and William Chen, has been suffering from several health complications resulting from rubella that Billy contracted before birth. These complications include cataracts, hearing loss, and a congenital heart defect. The Chen's schedule their lives around doctors' visits with Joan often taking Billy to specialists around the state and nationwide. Billy sees 13 different specialists and physicians, each of whom needs to stay current with Billy's condition and treatments to help coordinate his care.
Joan is relentlessly vigilant in managing Billy's healthcare because she knows his condition puts him at a higher risk for infection, meningitis, and heart failure. For years, Joan has tried to keep all of Billy's physicians and care team members up-to-date with changes in Billy's status. It was an exhausting, manual process and required making lots of paper copies of documents.
Being a full-time mother to a sick child is exhausting enough without having to mentally juggle the details on who Billy has seen previously, where his medical information needs to be shared, and how his providers would like to be updated. To make things worse, Joan felt that the clinicians sometimes saw her efforts to keep everyone informed as a disruption to Billy's care.
By viewing and managing Billy's doctors and care team members with the Manage Care Team functionality available through her personal health record tool, Joan is sure that any new health information about Billy goes to all the members of Billy's care team. When Billy sees a new specialist, Joan can quickly log in to her personal health record to make sure the specialist has been added to their list. If the specialist is not viewable, she can search and then request this new care team member be added to Billy's care team. Also, if Billy no longer sees a provider, she can flag the provider to be removed from Billy's care team.
This scenario makes health information sharing more visible for Joan and gives her the gift of having more time with her son… and less time worrying about his care team.