Subscribe to receive communications about our convenings and our e-newsletter. Within these forums we will discuss business, technical, and operational updates and news.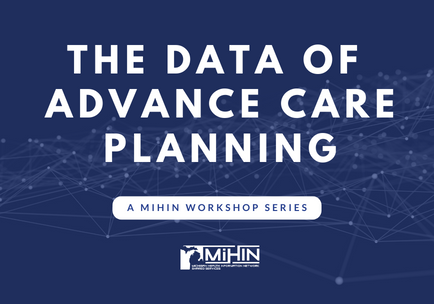 MiHIN, as the state designated entity for health informaton exchange and a lead entity in our state's five-year Health Information Technology (HIT) Plan, is responsible for understanding the current state of information flow to support end of life care.
Purpose of Workshop Series: To understand, from care teams, nurses, doctors, payers, and hospital perspectives, what data/documents are important to make available to clinicians, along with when, how, and why.
Advance Care Planning: Resources
Cross Sector Data Exchange for Social Needs Program
Purpose:

MiHIN assembled a limited working group of boots-on-the-ground healthcare providers to make recommendations on our SDOH and Interoperable Referrals Use Cases and associated services.
You can learn more about out Cross Sector Data Exchange Program over the years by visiting here.