Published: 1/11/2021 – 
---

USQHIN – An Alternative Nationwide Health Information Network
The United States Health Information Network (USQHIN), a wholly owned subsidiary of Velatura Public Benefit Corporation, has been launched in response to pending federal regulatory guidelines as outlined in the Trusted Exchange Framework and Common Agreement (TEFCA). USQHIN seeks to offer an alternative nationwide health information network, focused on rationalizing interstate data exchange at national scale.  
The 21st Century Cures Act mandates that the Office of the National Coordinator for Health Information Technology (ONC) establish a TEFCA to enable health information exchange across disparate networks. Some of the stated goals set by the ONC include providing a single "on-ramp" for nationwide connectivity; ensuring the integrity and security of data as it is delivered where and when needed and be scalable across the country. The draft document also defines roles for participation in the framework. One such role is for "Qualified Health Information Networks" (QHINs) that will represent a variety of entities and organizations in facilitating access to health data. QHINs will also connect directly to each other across the country to facilitate nationwide interoperability.  
In order to apply for designation as a QHIN under TEFCA, a health information network must meet certain prerequisites, including established operations with the ability to locate and transmit electronic health information between individuals and entities in a live clinical environment.  
Many organizations, either directly engaged in care delivery or in supporting them through facilitating health information exchange, will be challenged to meet these requirements. While most would benefit from a better approach for interstate exchange, balancing ongoing operations with the burden of launching new technologies may be beyond their resources.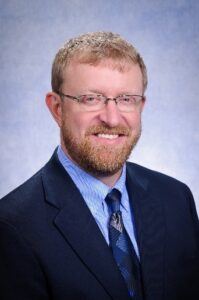 USQHIN was created to address such challenges and level the playing field for national clinical data sharing. The organization elevates the "network of networks" model using proven operational methodologies, backed by more than a decade of deep experience at the forefront of health information exchange. USQHIN Executive Vice President, Doug Dietzman, explained that "USQHIN supports interoperability between local and national organizations to increase the quality, quantity, and security of clinical data sharing." He continued, "we are intentionally taking a collaborative approach that honors existing relationships in local communities to benefit all participants and stakeholders. We think that is unique and unprecedented in today's health information sharing landscape."  
Initially, USQHIN will provide several core services required by the ONC for QHIN certification, including Query and Response for EHI requests from participants, end user Message Delivery to assure that information is seamlessly passed to its final destination from QHIN to QHIN, Individual Access Services giving patients control of their information, and Meaningful Choice for individuals to determine how their personal ePHI is disclosed and used. Planning for additional product offerings is already underway beginning with ADT Hub, which is architected to increase the volume and quality of admission, discharge, and transfer messages available to public and private participants. Currently, no organizations have been "qualified" under TEFCA by the ONC. However, USQHIN intends to move through the formal qualification activity as those requirements and the application process are finalized.  
For more information on USQHIN and ADT Hub, check out their website at www.USQHIN.org