Direct Secure Messaging with Diretto

Diretto is an easy, low-cost method to securely, accurately share patient information across our statewide healthcare community
Historically, it has been very difficult to securely share important and sensitive healthcare information. Until the last decade this responsibility fell primarily on patients – making copies, hand-carrying records, following up on faxes – personally making sure all care team members were kept up-to-date on changes in care.
Diretto is the answer to securely, accurately share patient information across our statewide healthcare community.
With Diretto, you can:
Securely send and receive sensitive information such as protected health information. Both you and your patients can have the information you need, when you need it

Meet the criteria of Promoting Interoperability, which emphasizes the exchange of health information among patients, providers, and settings of care

Easily participate in health information exchange activities in your region, state, or nationally
Why Diretto? 
Over the last decade, healthcare providers began to turn to Direct Secure Messaging and other secure communication options to share health information.
A Direct Secure Message (DSM) is different from a regular email because it has an extra layer of security, and because the owner of any DSM account must prove their identity before receiving the account.
In addition, Diretto opens the doors for participants of all types and sizes to participate in the statewide network: patients and doctors, specialists, pharmacists, health plans, care coordinators, skilled nursing facilities, hospitals and more. Anyone invested in a patient's care will be able to communicate safely and get the answers they need through Michigan's health information network.
Available with MIGateway
MIGateway®, the Medical Information Direct Gateway, combines several MiHIN services in to one centralized tool – an all-in-one solution. Additional information on MIGateway is available here.
Patient Accessibility
Diretto can also be used by patients (and their family) as a more direct line of communication with their care team members in a secure and approved method for sharing private health information.
Diretto Log In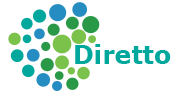 For additional information on Diretto, contact help@mihin.org or click here to submit a request.
As of March 2021, all Medicare-and-Medicaid-receiving providers are required to update their contact information and delivery preferences in NPPES—one of the first provisions of the Center for Medicare & Medicaid Services (CMS) Final Interoperability Rule to go into effect.
We're here to make it easier to comply.
DirettoReg™ is a free tool that reduces provider organization burden to communicate and register their selected types of endpoints, such as Direct Secure Messaging address, FHIR URL 4.0.1, Connect URL, etc. with the NPPES.
In partnership with 3WON, MiHIN and Velatura are proud to improve interoperability across the US by offering such an important and timely tool for providers.