Easily find and manage healthcare provider information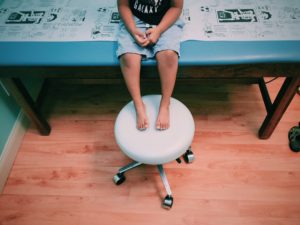 How much time could your organization save if you didn't have to track and manage communications with all the different health professionals caring for your patients?
MiHIN's Health Directory collects and organizes contact information on a wide variety of health professionals in a comprehensive, easily-accessible database, acting as a one-stop, virtual assistant to help hospitals, physician organizations, doctors, specialists, health plans, pharmacists, care coordinators, and social workers communicate easily regarding patients.
Automating Communication
Traditionally there has been no standard way to manage and find information on health professionals such as demographics, contact information, organization affiliations, and electronic addresses for exchanging health information. This challenge has hindered the promise of electronic health records to improve the efficiency and quality of patient care.
MiHIN's Health Directory offers an easily-accessible solution to efficiently import, reconcile and manage trustworthy provider information and to allow users to quickly find and contact providers and care team members. The directory's flexible design easily supports the complex network of affiliations and organizational relationships in modern healthcare.
The Health Directory is built on a highly scalable, secure environment that supports numerous health information use cases. MiHIN additionally provides the expertise to help ensure data is refined as needed and that the cleanest possible data is achieved.
To learn more about the Health Directory, contact us or explore its use case.