Care Convene is a virtual health platform (aka telehealth) that allows for greater patient access to quality care via a secure platform.
Care Convene extends the reach of the care team beyond the traditional brick and mortar practice, increases patient retention and helps providers work more efficiently, increase revenues and improves patient satisfaction in a virtual environment. Care Convene will also integrate with MiHIN services including Active Care Relationship Service®, Common Key Service, Admission, Discharge and Transfer Notifications, and Quality Measure Information to drive the virtual delivery of patient centered, provider-delivered care and health information exchange in a coordinated and triaged way to further serve the citizens of Michigan with patient-centered care.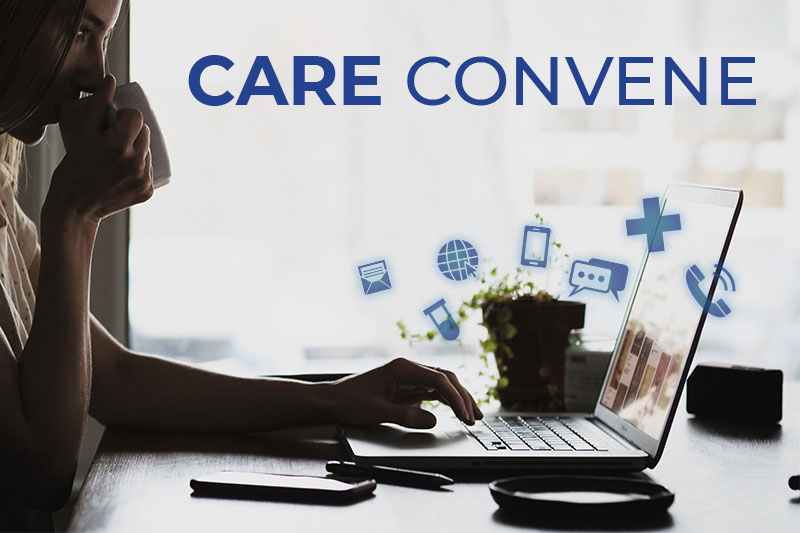 The Patient Solution
One Platform. Countless Uses.
From primary care to specialists to employer-based models and care management organizations, Care Convene offers more ways to engage patients than you thought possible.
On-demand Acute visits
Chronic Disease Management
Post Surgical Follow-up
Health Reminders

A Provider Platform
Make the most of every care team member
Because your time and resources are valuable, Care Convene aligns patient needs to the appropriate care team member.
Zero Platform Fees
No Startup Costs
No Restrictive Contracts
Expand Your Virtual Practice
Become a Care Convene Provider within Days

Everyone benefits!
Patients have the tools they need to proactively manage their own health
Rural populations, populations that face transportation or other barriers to in-person care, and populations with chronic conditions can access care via an app that's compatible with any smart-device.
Providers save time, increase efficiency, and can better manage chronic conditions and decrease unnecessary emergency department visits.
All care team members can connect and receive appropriately-triaged patient information.
Contact us for a demo today!