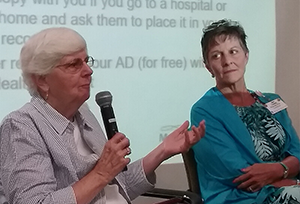 Discuss. Decide. Document.
We are committed to empowering every individual to live their best life by clearly communicating their preferences, values, and beliefs to their healthcare advocate, family, and broader healthcare system across all stages of life.
Contact us today for information or an appointment.
Phone: 844-454-2443 (Ext. 2 for Advance Care Planning)
Email: Click this link> acp@mihin.org
I'm looking for…
Looking for documents? Go to the Resources page.
Looking for conversation information? Go to the Let's Talk page.
*If you're experiencing issues with links or buttons not working, refresh the page or try a different browser.