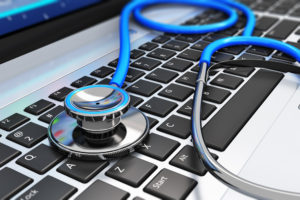 MiHIN is always looking for opportunities for a patient's healthcare information to help in their daily care and recovery after an emergency. One way MiHIN accomplishes this task is through a series of services and use cases (and their scenarios) that link the patient's information to their established care team.
As defined by the Centers for Medicare and Medicaid Services, "Transitions of care" is:
The movement of a patient from one setting of care (hospital, ambulatory primary care practice, ambulatory specialty care practice, long-term care, home health, rehabilitation facility) to another.
MiHIN is working to making sure that a patient's information is along with them on each step of their medical journey, from home to clinic to hospital.
To accomplish this endeavor, MiHIN first works with the already established Health Directory and Active Care Relationship Service. These two services (with their accompanying use cases), link a patient with their care team and then supplies the contact information for the members of that team (even assuring that they are informed of these transtitions in their preferred method).
Admission, Discharge, Transfer Notifications Use Case
Admission, Discharge, Transfer (ADT) notifications are sent when a patient is admitted to a hospital, transferred to another facility, or discharged from the hospital. Notifications are then sent to update physicians and care management teams on a patient's status, thus improving post-discharge transitions, prompting follow-up, improving communication among providers, and supporting patients with multiple or chronic conditions.
Discharge Medication Reconciliation Use Case Scenario
The Discharge Medication Reconciliation use case scenario helps healthcare providers share patient medication information at time of discharge with other care team members and organizations, including physicians, practices, pharmacies, hospitals, and transitional facilities such as outpatient and skilled nursing facilities.